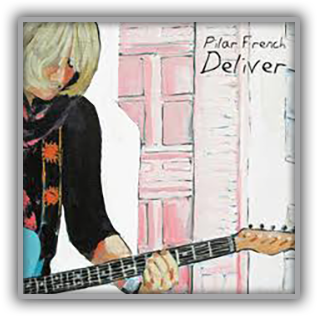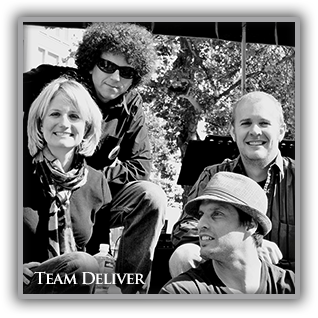 "An eclectic songwriter and performer who can be bluesy and funky one moment, intimate and ethereal the next." - Gresham Outlook



Deliver is French's third and latest album set for official release in late 2011. This light hearted EP celebrates songs about life and love and acknowledges the significance of human relationships.
You can purchase Deliver from the following online stores:



Produced by Pilar French and Rob Stroup

Pilar French - Guitar, Vocals
Jeff Koch - Guitars, Guitanjo
Sean Nowland - Bass
Tony Howard - Drums, Vocals
Rachel Taylor Brown - Vocals
Todd Bayles - Cello
Jean-Pierre Garau - Keys
Marilee Hord - Violin

Recorded at 8 Ball Studio, Portland, OR
Engineered by Rob Stroup
Mastered by Ryan Foster
CD Design by Tammy Paladeni
Photography by Stacey L. Chase

All songs ©2011 Pilar French (BMI)



Click to enlarge...


Discography | Deliver | Alive | Butterflies | Booking Info